2 key dates to remember 30th Sep & 30th Nov for ITR filling this year in India
Last date for filing ITR (Income tax return) for FY 2018-19 and FY 2019-20
1. 30th September 2020 for belated income tax return filling of Financial year 2018-19
The last date for filing belated tax returns for AY 2019-20 (FY 2018-19) was extended three times in the wake of the covid-19 pandemic. It was first revised till 30 June and later till 31 July, Now it is 30th Sep 2019. Most of you may have missed earlier, but please note what could it mean to you?
For FY19, the due date of filing ITR was 31 August 2019 (generally 31st July) and the assessment year was till March 2020.

In case the taxpayer missed the ITR due date (which was 31 August for FY19), a flat penalty of ₹ 5,000 will be levied when you file belated returns till 31 December, and ₹ 10,000 if you file after 31 December till 31 March.

For small taxpayers with income up to ₹ 5 lakh, a penalty of ₹ 1,000 is applicable in case of filing belated ITR till 31 March.

Even if you file the belated return for FY19 by September, you will have to pay a late filing penalty of ₹ 10,000.

In case you had any tax dues while filing belated ITR, you will have to pay interest on the outstanding amount at 1% for each month of delay starting 1 September of FY19
Therefore, it will be better for you to file returns and not to wait till the last minute in the hope of getting an extension. There is no relief on penalty on delay or interest on tax due in case you delay the filing of your belated return.
And don't forgot to everify your return : read more.
1. Extended till 30th Nov 2020 for income tax return filling of Financial year 2019-20
The government via a press conference dated May 13, 2020 announced that the income tax return (ITR) filing deadline for financial year 2019-20 has been extended to November 30, 2020 from the normal deadline of July 31.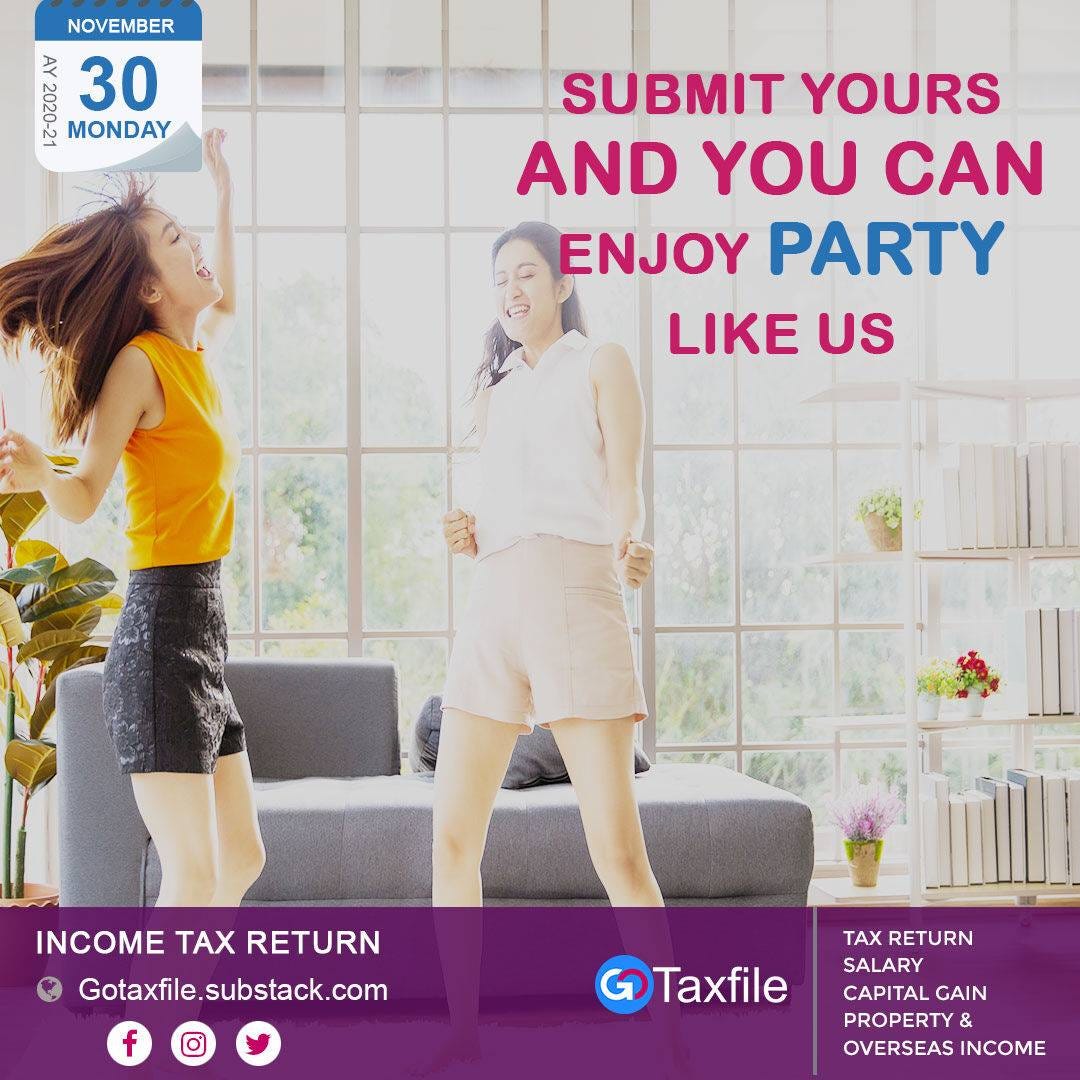 Due date for all income-tax return for FY 2019-20 will be extended from July 31 2020 and October 31, 2020 to November 30, 2020 and tax audit from September 30, 2020 to 31st October 2020," Finance Minister Nirmala Sitharaman said during a press briefing.
Other direct tax measures The government has also reduced the TDS rates applicable for non-salaried payments.

The settlement can be made without paying any penalty and interest on the tax dispute amount.

Hence, the returns of income which are required to be filed by the 31 st July 2020 and 31st October 2020 can be filed to 30 th November 2020.

The date for making various tax-saving investments or expenditures to claim tax breaks under Chapter-VIA-B of the IT Act which includes section 80C (LIC, PPF, NSC etc.), 80D (Mediclaim), 80G (Donations) etc. has also been further extended to 31 st July 2020.

With respect to capital gains the date for making an investment, construction or purchase for claiming rollover benefit or deduction under sections 54 to 54GB of the IT Act has also been further extended to 30th September 2020.

The date for commencement of operation for the SEZ units for claiming deduction under deduction 10AA of the IT Act has also been further extended to 30 th September 2020 for the units which received necessary approval by 31 st March 2020.

The date for the passing of order or issuance of notice by the authorities and various compliances under various direct taxes & Benami Law which are required to be passed, issued or made by 31st December 2020 has been extended to 31 st March 2021.
I know its difficult time for everyone during this period and many of professionals and business have lost their regular livelihood income to maintain current family lifestyle. So if you or your business are impacted due to this pandemic and unable to pay-off your bills, please contact us by entering your detail in form by clicking button at last of article: I have agreed with our Partners in India, they will offer FREE Tax return service.